Free shipping home from 50€
tiendaonline@catchalot.es
638 136 045 / L-V 9:00 - 18:00
Free shipping home from 50€
638 136 045 / L-V 9:00 - 18:00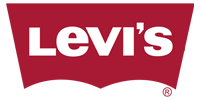 Levi's shoes
The brand of Levi 's ® embodies the classic American and fresh style, from the invention and patents of clothing riveted by Jacob Davis and founder of the company Levi Strauss in 1873, the brand continues to evolve through a tireless, pioneering and innovative spirit .
Levi's is much more, it is an expression form. The Levi's brand is one of the largest clothing companies in the world and a global leader in jeans. Its products are sold in more than 100 countries.
Visit our Levi's shoes section and buy online with the Catchalot guarantee!
También te podría interesar:
Contacta por Whatsapp