Free shipping home from 50€
tiendaonline@catchalot.es
638 136 045 / L-V 9:00 - 18:00
Free shipping home from 50€
638 136 045 / L-V 9:00 - 18:00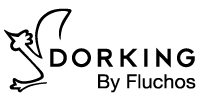 Dorking women's shoes
Calzados Dorking is a Spanish brand of shoes, committed to the comfort of women in their day to day, without neglecting the latest trends in fashion .
Dorking is committed to quality, comfort and fashion. Dorking Shoes walks with elegance among the most avant-garde trends and lifestyles. Dorking is committed to 100% women's shoes made in Spain. It has a wide range of designs. The Dorking women's shoes satisfy the needs of a cosmopolitan woman who looks for comfort, style and distinction in her day to day.
Visit our Dorking women's shoes section and purchase online with the Catchalot guarantee!
También te podría interesar:
Contacta por Whatsapp