The gift for a woman must always be appropriate, elegant and take into account her personal tastes.
With regard to footwear, it is more than advisable to take into account certain details that can help you succeed with your proposal.
Depending on the time of year, gift ideas for women can be adapted to the circumstances. Bet on a certain type of footwear that helps you surprise your partner, friend or family member.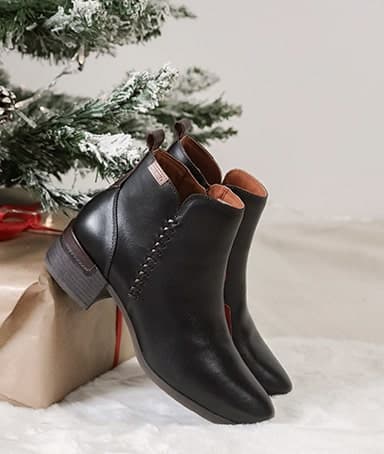 Gift ideas for a woman at Christmas
Christmas gifts for women must always be elegant and adapt to the many parties at this time of year.
Options such as dress Shoes or high-heeled are excellent choices, and with the help of Catchalot you will be right thanks to these gift ideas for women for Christmas.
In addition, if you are looking for discounts on footwear, we have a wide variety of cheap and online dress shoes in our outlet area. For your gift to be 10, bet on party shoes with a platform. They are a trend all year round!
If you are looking for gift ideas for an invisible friend for women, we advise you to take a good look at the person's style. Shoes are a business card.
It would be recommended that you bet on a model in a color that also fits perfectly with her usual wardrobe. Thus, casual shoes or moccasins can be suitable alternatives.
Among the gift ideas for women for Reyes, you should always choose quality footwear that you know that person will use on a recurring basis.
Some boots or ankle boots are two perfect examples to get your friend, your wife, your girlfriend or your mother to renew their image in an elegant way.

What are the best women's gifts for Valentine's Day?
Among the Valentine's Day gift ideas for women, those in which there is a perfect balance between comfort and elegance always stand out.
High boots, with or without hair, are a perfect example of a feminine present and one of the best gifts for a woman on Valentine's Day.
This season, the sixties style beige high boots have become a must for the most fashionistas. For those more classic women, there are high suede boots. They never fail!
Do not stop trusting your intuition to be able to give the best to your partner on such an important date, ideal to confirm your feelings.
The perfect women's gift to celebrate Mother's Day
Finding a gift for a perfect woman for your mother is always difficult, since either she has everything, or she does not give too many clues about the type of shoe she prefers.
As gift ideas for Mother's Day, court Shoes, sneakers shoes, espadrilles, las flips flops or even sandals stand out. If you are a modern woman who has a fairly defined image, they are alternatives to consider.
If it is an older woman, perhaps you should bet on the classic house slippers, ballerinas shoes or the Mary Janes, so that she is as comfortable as possible and she can walk at ease.
A model that always tends to like are the leopard ballerinas. They never go out of style!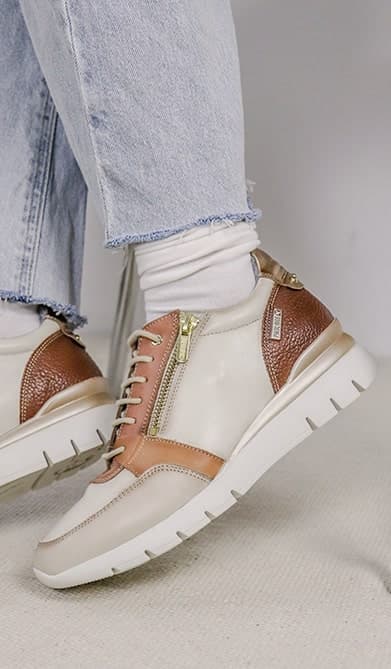 Hit with your gift for a woman on her birthday
It is the most special day of the year for anyone, so you should not go wrong. Again, you have two options: either pay attention to her personal style, or question her about the shoes that she always dreamed of and that she could never have.
The two answers can be the basis for having gift ideas for a woman on her birthday. The gift for a woman on this day is always important.
You can choose the material, the color and everything you want to please that special woman who has a birthday. Although, if you want to risk and succeed, we recommend giving wedge sandals, since they are suitable for everything.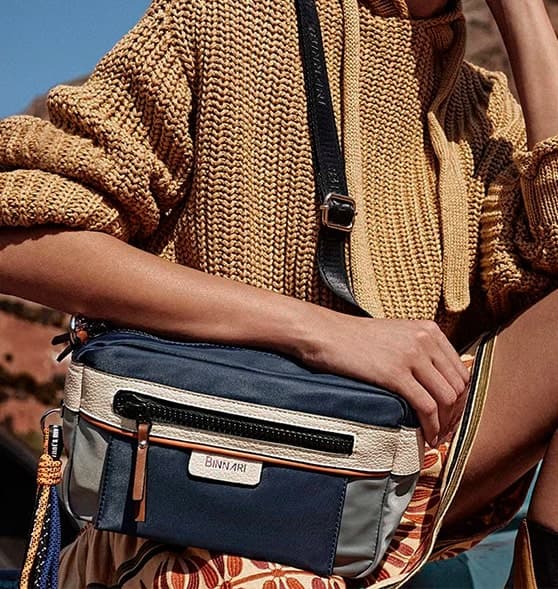 What is the secret to choosing the best gift for a woman?
The best gift for a woman is always the one that guarantees her comfort.
It is possible that there are attractive designs and that you think that this is enough, but it is not like that. By choosing high-quality footwear, you will make that woman better distribute the weight of her body.
In addition, that she can face her routine without problems and that she does not have the classic discomforts, which can end up altering her joints.
On our website you will find all the information on each of the models for sale. Choose the most resistant materials, the options presented by the most important brands in the sector.
Above all, a pair of shoes that become the platform for that special woman for you to enjoy a gift worthy of the love you have for her.
We invite you to review our commercial catalog to find the best gift for a woman for Christmas, Valentine's Day, her birthday or her anniversary, among other dates.
Do not forget to visit our outlet area to save up to 40% in relation to the original price. In addition, you will also find a wide variety of women's bas to complement the footwear.
You can pick up your order at your nearest Catchalot shoe store or receive it comfortably at home. The money-back guarantee is the same as in our physical shoe stores.
Take advantage of this opportunity and surprise with the next gifts you make. They will surely thank you for your inconvenience with a dose of affection.