Free shipping home from 50€
tiendaonline@catchalot.es
638 136 045 / L-V 9:00 - 18:00
Free shipping home from 50€
638 136 045 / L-V 9:00 - 18:00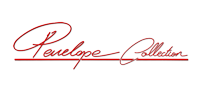 Footwear Penelope
Footwear Penelope is a Spanish shoe company, Penelope Collection is made thinking of an active woman who needs a comfortable and cool footwear that adapts to their pace of life.
Penelope manufactures shoes thinking about the people who will put them on. Therefore, there will always be some Penelope for every woman and every moment. Behind each of Penelope's designs is a careful selection of materials and a clear reflection of the trends that season after season define the world of fashion.
Penelope shoes combine comfort, craftsmanship and quality. Comfort as a priority and the choice of objects that last as a goal.
Visit our Penelope shoes section and purchase online with the Catchalot guarantee!
También te podría interesar:
Contacta por Whatsapp