Free shipping home from 50€
tiendaonline@catchalot.es
638 136 045 / L-V 9:00 - 18:00
Free shipping home from 50€
638 136 045 / L-V 9:00 - 18:00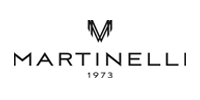 Martinelli Shoes
Martinelli shoes are a lifestyle, an authentic brand for people who are also real shoes for men and women.
Martinelli, since 1973, tells a story where the search for authenticity has never been the goal, but the path. Martinelli is a brand of footwear where the product is the protagonist, from its conception in the mind of the designer, to the final client for whom it is thinking.
Since its inception Martinelli has marked time and trend. The combination of an elegant design, the use of noble materials of the highest quality and the manufacture with the highest technologies make their footwear an exclusive product. In constant evolution, its own identity is that of a classic and dinstinguido product.
The Martinelli lifestyle is intimately linked with the city. With unavoidable values ​​such as demand, character or elegance. Understanding every detail as essential is what makes Martinelli one of the best footwear brands in Spain.
Visit our Martinelli shoes section and purchase online with the Catchalot guarantee!
También te podría interesar:
Contacta por Whatsapp