For the most important dates of the year such as Christmas, Easter, birthdays, communions or baptisms, it is important to consider where to find good gifts for girls, boys or babies. And what better than shoes !?
We know the illusion that the little ones receive gifts, so you must know their personal tastes and the use they can give their shoes to make this decision right.
At Catchalot, you will find the best gifts for the whole family, regardless of whether they are boys, girls or babies of different ages.
We have a very wide catalog of footwear that accommodates all kinds of models, from casual shoes, boots or sports shoes, to more elegant and formal footwear for special occasions.
And the best of all? Our stock allows us to have the majority of sizes almost always, as well as to instantly replenish those that are out of stock. Isn't it fantastic?
103971,110024,110187,103827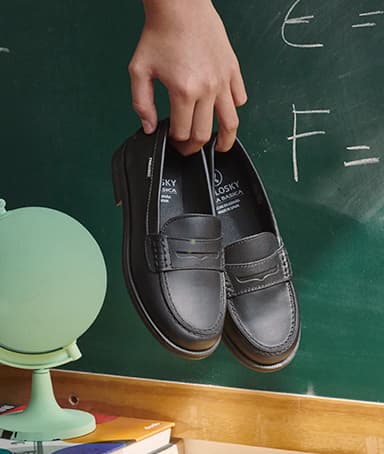 Gifts for girls: gift ideas for Christmas or other special moments
If you are looking for gifts for girls, pay attention to the models that we have in our range of shoes for girls. If you want, you can surprise her with a fashion model that exudes trend and freshness like sneakers. But, also, you have more classic models such as flats with which you will not fail.
If what he needs is shoes for school, you can give him the perfect model for day to day. In the section of school shoes you will find a wide variety of models that you will love.
If, on the other hand, you prefer a more exclusive and personal model for special moments, you can use the search filters to find that ideal footwear shortly.
In our catalog we have different brands specialized in this demanding public. You will have a wide palette of colors to choose from and be able to combine the shoes with the most beautiful outfits.
You won't have to worry about materials either. At Catchalot we work with quality providers who know the rhythms of life of girls. We offer mischief-proof footwear, games and fun.
Many girls wish they had shiny and elegant shoes to wear on big occasions. If you are looking for original gifts for girls, do not hesitate to bet on this type of footwear. It will be a guaranteed success!
In addition, on our website, we have from timeless and classic designs, to trends that have entered this year with force such as unicorn boots. Browse our online shoe store and discover the best gifts for girls!

Gifts for children: get their birthday right with some shoes
We know that each little one is different, special and that, already at an early age, children develop their personal taste. Do not worry, because in Catchalot you can make gifts for perfect children, thanks to our variety of footwear models.
Trust your instincts and the funky current designs offered by our trusted brands. We know what triumphs among boys, so we select only those suppliers that offer the latest fashion models.
Children also understand trends, so if you need to give a gift at Christmas, check the latest additions to our catalog of children's footwear.
On our website you will have a wide assortment of footwear for boys. We offer different categories of products so that you can easily find what you are looking for.
We not only work casual shoes, but we also have simpler models for day to day, sports models, models for the rain, for winter and more summery shoes.
If you are looking for birthday gifts for children, bet on some sports shoes. You will succeed!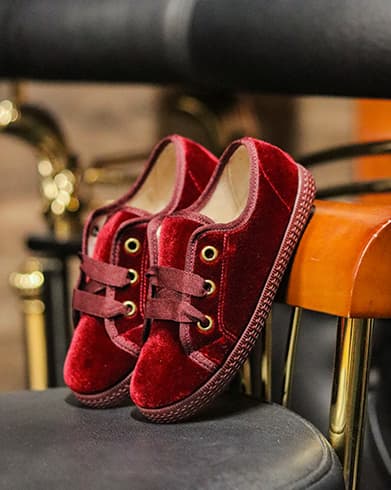 Although, if what you are looking for is a child's gift for Christmas, a good option with which you will be successful are boots and ankle boots.
The high-quality materials will make them last for long periods and the variety of colors to choose from will make you get the perfect model to wear during special moments.
Catchalot is the ideal place to find those kinds of details that make a difference!
Practical gifts for babies with what you will succeed
If you are looking for practical gifts for babies, consider that in their first stages of life they constantly need shoes. Once they start to walk, their curiosity about the world does not stop, as does the growth of their feet.
For this reason, it is common for them to change their size almost every year. Go ahead and gift that special baby some of our pairs. They will enjoy adventures and days of fun without limits.
Enter our store and find out about the universe of children's footwear that we have created by choosing the best brands in the sector to offer a large and updated stock of models for babies of different ages.

If you need to make a purchase but can't think of baby gift ideas, a pair of shoes is a big deal. It is not just about everyday shoes, but also special details that babies can wear gracefully.
In the daily routine, shoes with stability and materials that protect the foot and ankle of children are usually necessary, in order to prevent them from injuring themselves or making dangerous movements.
In addition, the material is very relevant, since, at these ages, they love to discover things, walk through dirty areas, fall, get up and much more. Any poor quality footwear would quickly go bad at this hectic pace. We, on the other hand, know that babies need to play, even if they can damage their shoes.
For this reason, brands specialized in children's footwear incorporate different protection and reinforcement systems in many models. In this way, children can play while looking very handsome and pretty, while dads and moms can breathe easy. Without a doubt, a pair of shoes are useful gifts for babies.
Find gifts for girls, boys and babies on our website. You will be right with our high quality models adapted to each type of child.
Take a look at our catalog and find the right gift ideas for children.