Free shipping home from 50€
tiendaonline@catchalot.es
638 136 045 / L-V 9:00 - 18:00
Free shipping home from 50€
638 136 045 / L-V 9:00 - 18:00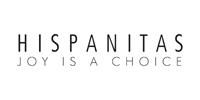 Hispanitas women's shoes
The brand of women's shoes Hispanitas has a passion for work well done and its products are created from the feeling, comfort, quality and beauty of their shoes are your letter of introduction.
Zapatos Hispanitas is a company with a lot of history. A history of shoes, work and people ...
Hispanitas designs thinking about the client. He inspires, interprets and creates his collections based on new trends. One of the most important pieces of Hispanitas women's shoes is the last, a key element in the comfort of the shoe. Hispanitas works with own lasts.
The skins of Hispanitas shoes are selected meticulously. Soft skins that are tanned with special anilines in rotating drums during extensive processes. Hispanitas skins are natural and have not been excessively modified, little pigmented, which makes them more pleasant to use.
Your Hispanitas shoes are waiting for you! Family tradition and craftsmanship together with the latest technologies result in quality shoes, comfortable and created especially for the enjoyment of women.
Visit our section of Hispanitas women's shoes and buy with the Catchalot guarantee!
También te podría interesar:
Contacta por Whatsapp