Free shipping home from 50€
tiendaonline@catchalot.es
638 136 045 / L-V 9:00 - 18:00
Free shipping home from 50€
638 136 045 / L-V 9:00 - 18:00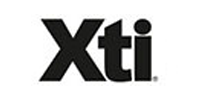 Xti Shoes
Xti is a Spanish brand of shoes, one of its strengths are the really affordable prices they offer, without giving up the variety and careful design.
XTI has become a benchmark and one of the favorite shoe brands for the youngest. Youth designs and the latest. In Xti you will find endless collections of women's shoes to wear whatever the occasion. Tines to choose from, from the most classic models to more urban models. Power your style with the XTI shoes, dress your feet and take a walk while being sure you are going to the last.
In our online store catchalot.es you can find all kinds of women's shoes for any situation: meetings, meetings, concerts, weddings, parties ...
You will have at your disposal booties, high boots, daring wedges, the most trendy sandals and even bluchers, oxford and sneakers to cover your needs and dazzle with the 'must have' of the moment. Buy Xti shoes with the Catchalot guarantee.
Visit our XTI shoes section and purchase online with the Catchalot guarantee!
También te podría interesar:
Contacta por Whatsapp