Free shipping home from 50€
tiendaonline@catchalot.es
638 136 045 / L-V 9:00 - 18:00
Free shipping home from 50€
638 136 045 / L-V 9:00 - 18:00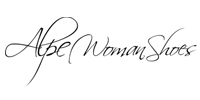 Alpe women's shoes
Alpe women's shoes brand is in full international expansion, the scope of action of the Alpe Group currently covers several countries such as France, Greece, Poland, Portugal, Belgium, United Kingdom and of course Spain.
Alpe Sport SL, is the Spanish footwear company founded in Toledo, in 1986. From its beginnings until now it has been able to combine tradition and innovation and also has not forgotten that a good women's shoe is achieved using the best materials as well as the technologies of most innovative manufacturing. The evolution and growth of Alpe has been constant becoming a benchmark in the footwear sector thanks to the combination of tradition and innovation. The Alpe group is present today in several European countries.
¡Visit our online store and buy Alpe women's shoes with the Catchalot guarantee!
También te podría interesar:
Contacta por Whatsapp