Free shipping home from 50€
tiendaonline@catchalot.es
638 136 045 / L-V 9:00 - 18:00
Free shipping home from 50€
638 136 045 / L-V 9:00 - 18:00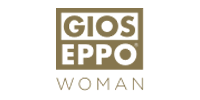 Gioseppo shoes
Gioseppo is a family business with concerns and ambitions that in 1991 decided to bet everything to create a brand concept that did not exist yet.
They started selling in Spain but today they are already present in more than 60 countries throughout the world. Its mission is to provide the market with attractive solutions to fit the feet of all families with an informal, modern, irreverent, cheerful and accessible touch through their own and multi-brand outlets, both physical and online around the world. Their vision is to provide the world with unique products of good quality, attractive design and affordable price that also convey to consumers emotions and positive experiences in any of their relationships with the brand.
Visit our Gioseppo shoes section and buy online with the Catchalot guarantee!
También te podría interesar:
Contacta por Whatsapp