Free shipping home from 50€
tiendaonline@catchalot.es
638 136 045 / L-V 9:00 - 18:00
Free shipping home from 50€
638 136 045 / L-V 9:00 - 18:00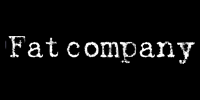 Fat Shoes
Shoes FAT COMPANY is a shoe company founded in 1978 dedicated to the manufacture (own production) and shoe distribution, based in Portugal and Spain.
The elaboration of the Fat shoes is made with the best skins and the application of the latest technological innovations of the footwear industry, their prices are highly competitive.
The Fat Company footwear stands out for the use of noble raw materials and manufactured with the quality of the artisan products of the traditional footwear industry.
Visit our Fat shoes section and buy shoes with the Catchalot guarantee!
También te podría interesar:
Contacta por Whatsapp