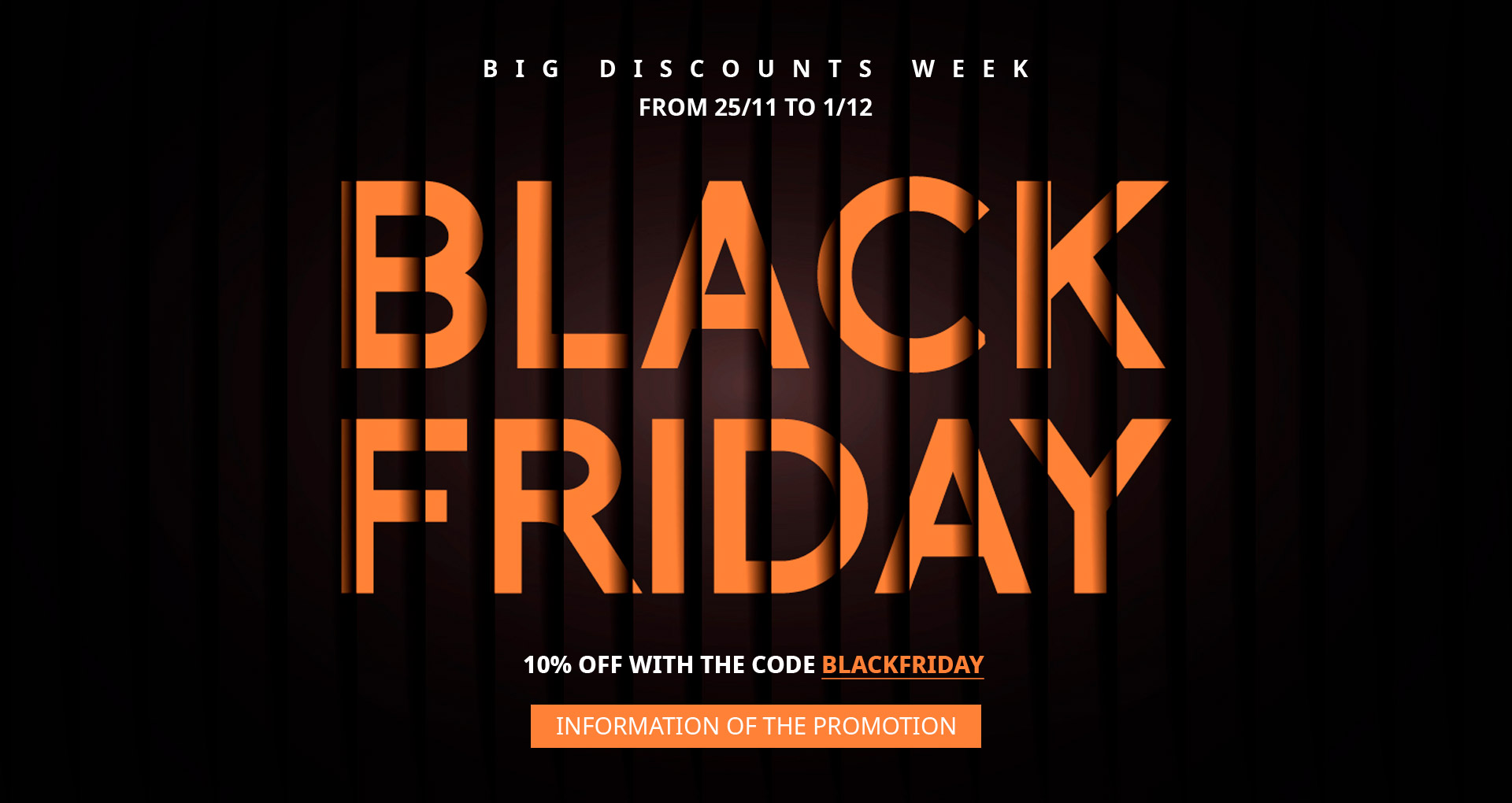 With November comes the well-known and longed for Black Friday. The friday most anticipated by lovers of shopping and great deals.
That is why Catchalot wants you to prepare and sign this date on your calendar, so that you can select well on Black Friday the men's and women's shoes with discount that you will give (or self-gift) this Christmas
Take advantage of our discounts on Black Friday shoes and these holidays surprise by giving away ankle boots, boots or other current and comfortable footwear.
Origin of Black Friday
Today we know Black Friday as a marketing action in which businesses make incredible discounts on their products, and thus kick off Christmas shopping.
A perfect annual event to buy those items we want at a cheaper price.
However, this has not always been the case. The origin of Black Friday has to do with an American tradition and, although the origin of its name is not very clear, the most familiar story is related to The New York Times. On November 19, 1975, this American newspaper spoke of the chaos produced in the Big Apple due to discounts and called it Black Friday.
Its origin is also said to be related to the fact that businesses change their red numbers to black numbers due to the benefits they obtain.
Whatever the true story behind this iconic day, Black Friday is currently set the day after Thanksgiving or what is the same, the last Friday of November.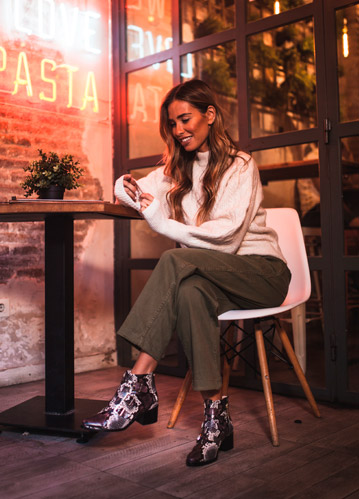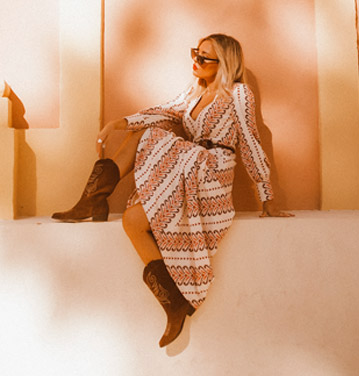 Black Friday in Spain
Over the years, that day has become one of the most important events for consumers and sellers. So, after the success of Black Friday in the United States, Spain also integrated it into its promotion calendar in 2011. Just as it did with the Halloween party.
Now, Black Friday in Spain has the same importance (or more) than the winter and summer sales. It is an ideal event to sign everything you need at scandal prices!
Discounts on new men's and women's shoes for Black Friday. Go get them!
Now that you know the importance of this date worldwide, you cannot miss Black Friday in Spain.
At Catchalot we will celebrate Black Friday in style with the best online offers on shoes. We start!
Without a doubt, at Christmas it is important to make an original, quality gift that can be used. And what better gift than shoes?
For this reason, in Catchalot we have decided to join this phenomenon, and as every year, we will have promotion in new collection shoes and an extra discount in the outlet area.
You no longer have excuses to succeed this Christmas with your family or friends. Select women's shoes,men's shoes and kids' shoes that you like best. And with discount!
Normally, on those dates, due to the weather in Spain, the most common is to buy women's booties, women's military boots, women's high boots and eve women's boots with hair.
This year adds the trend of the moment, the boots of cowboy women!
In Catchalot you have a wide variety of models and types of shoes in case you want to make a difference and get out of the conventional.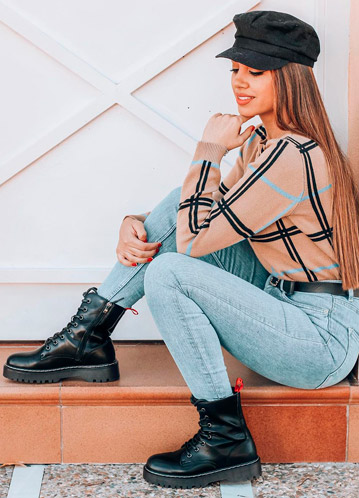 When do online shoe discounts begin at Catchalot? We advance Black Friday
Black Friday usually lasts 24 hours or at most on the weekend. This year at Catchalot we want to reward our most loyal customers we will extend the duration in our online store
Black Friday discounts on footwear will be active on our website from 25 November 25 to 1 December.
Yes, no kidding, we throw the house for sale!
A full week with incredible discounts on our shoes so you can choose your favorites for Christmas. What more could you want?
This promotion of Black Friday shoes will help you get the right shoes for your gift or even sign the shoe that you want so much to wear the holidays. Everything is advantages!
How do the offers on Catchalot Black Friday shoes work
From 25 November to 1 December ; 7 days with incredible deals on shoes.
Online shopping enthusiasts can start Black Friday on 25 November with a 10% discount on new Fall / Winter 2019 collection shoes.
Every day, from 25 to 28 November we will activate a new category. We explain it to you below!
25 November: We start discounts with the category of women's boots, boots and booties for men and boots and booties for children.
26 November: We continue with the category of women's ankle boots, men's nautical and children's nautical. In addition, the categories of the 25th will remain active.
27 November: We continue with all categories of 'shoes' for women, men and children. We also include, the categories activated on 25 and 26 November.
28 November: Finally the categories that include the word 'shoes' will be activated, such as women's heels, dress and party shoes, or school shoes for children. Re-including this day all the categories that have been activated since 25 November.
It is important to keep in mind that to obtain the 10% discount you will have to add a promotional code in the order for the promotion to apply. The code is BLACKFRIDAY.
From 29 November to 1 December; Amazing discounts on all shoes. The real Blackfriday begins.
From 29 November, all shoes on the web will have discounts, which can be higher or lower than the 10% we offered from 25 to November. Not all items have the same discount, that will depend on the product.
The shoes in the outlet area will also have an extra discount. What is great?
Finally, it should be noted that the return date is extended until after kings. So all items purchased on Black Friday can be returned until January 8.
Important! The promotion from 25 to 28 only applies to the online store. The dates for the Black friday of Catchalot's physical stores are from 29 November to 1 December.
You can now sign the shoes models that you like most in your wishlist to get them when November 25 arrives.
The best shoes with discounts for Christmas gifts
Catchalot not only offers design and variety, but also the highest quality of shoes.
On our website and physical stores you will find the best brands of shoes at your fingertips and with great discounts. What more could you want?
Run the super discounts on shoes for Black Friday are about to begin!
If you want to know more about Black Friday in Catchalot, don't forget to read the following blog post.
Discover the entire Women's collection.