Fluchos Simon black loafers 8721
Fluchos Simon black loafers 8721 for men in black, without laces, 3 cm high extra light sole, leather exterior and hypoallergenic breathable intech interior.
Fluchos shoes are a real pleasure for the feet. Thanks to Fluchos technologies, you will feel that you are walking on clouds.
Fluchos Simon men's loafers black 8721
The Fluchos Simon Natural 8721 moccasin is a classic and elegant model that stands out for its great lightness conferred thanks to its extra-light sole, which reduces weight to increase comfort. The footwear weighs less, is lighter and is absolutely comfortable.
Main features:
Upper Material: Elegant men's shoes made of premium quality cowhide in black.
Height: Shoes with a heel of approximately 2 cm in height.
Type of fastening: Without closure.
Sole material: EVA sole, resistant and adherent, equipped with AIR and SHOCK ABSORBER technologies, eliminating shock absorption and effort when walking. It also has Fluchos light ½ and Fluchos Dynergy technology.
Lining material: Hypoallergenic breathable interior. With its thermoregulatory effect, it offers maximum moisture absorption and total drying inside the footwear.
Template: Removable insole.
Discover our collection of men's loafers and choose the one that best suits your tastes. The possibilities are endless!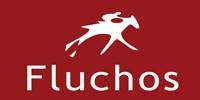 Material

leather

Features

Comfortable shoes Padded insoles Removable insoles

Style

casual style dress style

Technology

Air Shock Absorber (Fluchos) Extralight

Laces

Without laces

Family

Zapatos casual Zapatos de vestir y fiesta

Heel height

Flat or low heel