Free shipping home from 50€
tiendaonline@catchalot.es
638 136 045 / L-V 9:00 - 18:00
Free shipping home from 50€
638 136 045 / L-V 9:00 - 18:00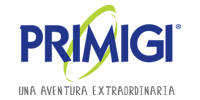 Shoes for children Primigi
The historic brand of footwear for children PRIMIGI was born in 1976, becoming established in the market with its footwear first steps, more than 40 years at the feet of children.
Sorry for the inconvenience.
Search again what you are looking for
Primigi has always devoted attention to the most demanding consumers, children who grow and change, projecting themselves in the future.
Primigi is recognized by mothers and children as the specialist of childhood: Primigi knows in depth the specific requirements of each age and accompanies the development of the child with carefully studied solutions.
All products are designed in the smallest details to ensure comfort, lightness, breathability resistance.
The shoes for children Primigi, quickly becomes synonymous with technological know-how, carefully selected materials and Italian style. The success is immediate: the PRIMIGI footwear is appreciated for the quality of the materials, the advanced manufacturing technology, the forms studied and carefully calibrated to help small feet to grow healthily, following innovative criteria in the sector.
Visit our Primigi children's shoes section and purchase online with the Catchalot guarantee!
También te podría interesar:
Contacta por Whatsapp